Brakes has launched a virtual Summer Food Festival to help caterers from every sector make the most of the summer and plan for the rest of the year with confidence.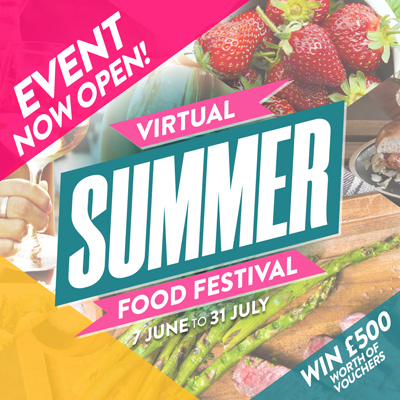 Running until 31 July, the event at www.brake.co.uk/virtual-food-event focuses on menu inspiration, award-winning new food, and market insight.
It also features webinars on key topics such as Natasha's Law, ways to reduce food waste, key trends for 2021 and food and wine pairing, as well as tips on how operators can harness the power of social media to promote takeaway options, drive footfall and build their customer base.
Visitors can explore 40 stands containing helpful information, downloads and over 900 products from Brakes, plus a host of other leading brands. They also have a chance to win £500 of Brakes vouchers.
New for this Summer's event are: the 'Brakes Event Village', featuring sector-specific stands for hospitality, care & health, education, and food to go; a personalised home page to improve the visitor's journey whether they are accessing the site via mobile, tablet or desktop; and an 'on demand' YouTube channel, and downloadable video and webinar content.
The event also represents the first opportunity to see Brakes' latest innovation, Virtual Chef Online, a suite of recipe and menu management tools that allows foodservice operators to optimise every aspect of their recipe development process including nutrition, allergens, and costs per serving/per batch. It also automatically calculates the rsp for a dish based on the desired profit margin and tax rate.
Virtual Chef Online is underpinned by live product and price data from Brakes' portfolio of more than 12,000 products and was developed in partnership with Nutritics, market leader in the development of nutritional software for healthcare, education, foodservice, food manufacturing and elite sport.
"The reaction to our first two virtual food events has been phenomenal and many of the new features that appear in this latest one are inspired by comments and feedback from visitors to those," says Leon French, Brakes' customer marketing director.
The Summer Food Festival is open to Brakes customers and non-customers, with the former able to buy products directly off the page – with their agreed discount applied.
Tel: Brakes (01233) 206000
Published Date: June 9, 2021
Category: Wholesale Industry News