Following the successful reopening of Hancocks' Manchester cash & carry earlier this month, the company will reopen three more of its branches on Monday 18 May.
The depots in Birmingham, Glasgow and Watford will open with reduced hours of 10am to 4pm Monday to Friday.
A spokesperson said: "We will continue to open more stores over the coming weeks and months in line with social distancing guidelines."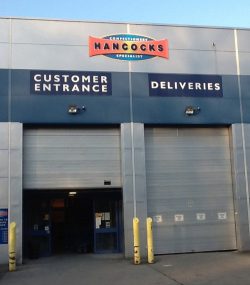 The company reports that online sales have doubled since the lockdown began.
"With hundreds of orders being processed and delivered daily and some fantastic customer feedback, we anticipate this to only grow over the coming weeks," said the spokesperson.
"We're working hard to consistently maintain high availability, service and product range online."
Tel: Hancocks (0800) 319 6951
Published Date: May 15, 2020
Category: Wholesale Industry News