Hancocks has confirmed that four of its depots – Coventry, Stoke, Croydon and Reading – have permanently closed.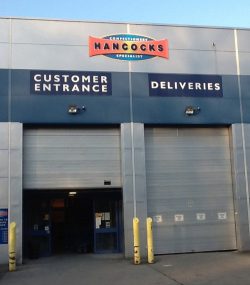 In a statement, the company said: "We apologise for the inconvenience this may cause, but assure you, as the UK's leading confectionery wholesaler, we can still service your confectionery needs.
"To be successful, Hancocks must respond to the trend of blending online convenience and a great retail experience. We are investing heavily in our remaining cash & carry sites, as well as providing an industry-leading online service, which has over 3,000 confectionery products at cash & carry prices.
"A third of our online customers are also cash & carry customers and prefer to mix the service offered by both, with the assurance of no difference in price or offers available. Virtually all the cash & carry confectionery lines are available online, with the exception of a few local or specialised products, which we aim to also get online, where possible."
Today (26 May) Hancocks has reopened its Newcastle and Portsmouth stores. These join the Birmingham, Glasgow and Watford stores, which opened on 18 May, and Manchester, which opened on 4 May. "We will continue to open others in the coming weeks, in line with social distancing guidelines and at a pace that we can do safely," the company added.
Tel: Hancocks (0800) 319 6951
Published Date: May 26, 2020
Category: Wholesale Industry News